Purchase credit via secure SWREG credit card processing system.





Purchased credit will be added to your account instantly, upon successfull processing of your credit card.

The minimum of the decompilation credit you can buy is $25. To order more credit, just enter quantity of $25 items you require.



Please ensure that you registered here with the same e-mail you will be using when ordering credit (especially for Paypal)! Otherwise your account might not be credited automatically!

You'll be redirected to the https://SWREG.ORG, secure site operated by SWREG - the oldest online software store in the world and our partner in secure credit card processing.

If you do not want to send your credit card info over the Internet and want to use ordering by PHONE or by FAX instead, please follow the instructions:
1. Click link above to go to the secure site.
2. Enetr your personal info (name, address).
3. Select Order by FAX (PHONE) instead of online processing.
4. Follow the further instructions to order your credit selection.





---
Purchase credit with E-gold transfer




Please note we do not accept e-gold anymore effective 17 April, 2008.

---
Purchase credit with WebMoney transfer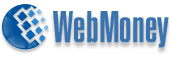 Please contact us for the payment details.